Thank You !
to everyone who came out to the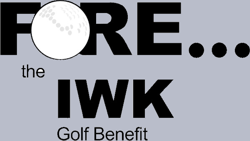 We had a fantastic, sunny day at
Old Ashburn, July 21, 2003 and raised
$61,000 Net Proceeds for the Special Care Nursery at the IWK
the most funds raised in the
event's history!
(as of the 2003 event)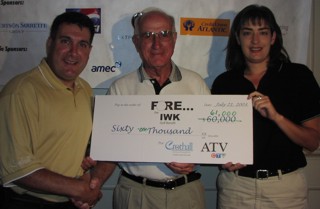 Presenting Sponsors, Robert Zed from Crothall Services (left) and Renee Fournier from ATV (right) making the cheque presentation to the IWK's CEO, Dr. Alex Gillis.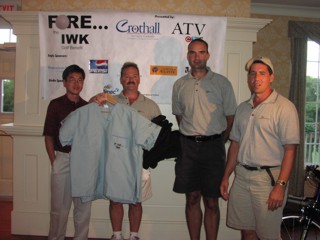 Congratulations to the winners:
CIBC
who were awarded with a set of
FORE the IWK "scrubs"
and presented by David Jeu, Managing Director of the IWK Foundation (left).
(Please note, a couple of CIBC's team members
had to leave early so they missed the photo opp!)
Click here to see a few photos
from the day, as well as team photos!
A very special thank you goes out to
our sponsors, we hope you will
support them wherever possible.
Presenting: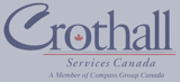 Eagle:



Birdie:
~ Click on logo to check out their websites ~